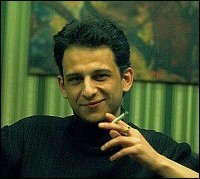 Publications and interview

• The Moscow Times
• PANORAMA (USA)
• COSMOPOLITAN
• GQ
• Moulin Rouge
• Цифровое фото
• Справочник по управлению персоналом
• Информационные технологии & директор
• Консультант
• Открытые системы
• Один день из жизни
• ФОТО news Россия
• Пассаж
• Огонек
• Best For (BF)
• Официальный каталог ЭРОС Москва
• Журнал Хулиган
• Журнал 8-я нота
• Фотоальбом "Взгляды на жизнь"
• Фотоальбом "Такая разная любовь"
• Журнал "О Том"
• Журнал "О Том"

Interview and participation on TV

РТР
Ren-TV
НТВ
МУЗ-ТВ
ТНТ
СТОЛИЦА
О2тв

Exhibitions

• Выставка на "Винзаводе", 2008
• Аrt-Garbage ресторан "Запасник", 2006
• 5-ая юбилейная международная выставка Эрос Москва, 2006
• Выставка "Бархатное подполье" в "Varra's Club", 2006
• Выставка в клубе "Gorod", 2006
• Интерактивная выставка в клубе "Ньютон", 2006
• Выставка в клубе "Black&White", 2005
• Выставка в частном музее М. Булгакова, 2004
• Выставка в фото-клубе на Бережковской, 2002


About the author
Eugene Vardanyan (*Leda), was born in Moscow. He is a poet, a musician, an artist, a designer, a psychologist. He is the founder of the site on the subject of magic and dreams "dreamer. ru", which is the biggest one in the Russian Internet. In the past he is the author of a number of successful articles on the subject of design and the technique of collage creation. Now he is one of the most scandalous artistic photographers, who is following the style of alternative Gothic. He is one of the founders of the "darkwave" trend in photography. He took part in several exhibitions, including one-man shows. His artistic and advertisement works are published in various newspapers and magazines in Russia and abroad. He was spoken about on TV, some are afraid of him, others love and hate him, but all acknowledge that it is impossible to tear one's eyes off his works. Many of his pictures are in private collections in Moscow, Vienna, Prague, the Hague and Vilnius. Eugene possesses an extraordinary vision and ability to show a different reality, the mystical side of common and natural things. He disturbs and arrests. In his works there is much ambiguity, obscurity, challenge, mockery at what is fashionable and belongs to "glamour". There is no computer drawing in them, all you see is an example of a many-layered complicated multi-exposition. High techniques and clearly thought-out details allow to gaze at one work for quite a long time and only then to see what the author wanted to show, to feel the music, emotions and power, which, strange as it may seem, will depend on the state and mood of the viewer looking at the work.

Eugene finds his models among common people who have nothing to do with the model business. He prefers naturalness and vivid emotions of a person to the standard performance of professional glossy models. He is very likely one of those not numerous people who can afford to do in his creative work whatever he wants without focusing on moral and ethic aspects of the society but, nevertheless, staying within social limits. Eugene is not afraid to call a spade a spade and to show the genuine reality of a person with all his weak points, shortcomings, dreams and inmost desires. In his works many people will be able to see what they have been hiding from themselves for such a long time, what embarrassed them, and what they concealed. It is not a protest against the matrix society, it is rather a wish to show personal freedom and one's own vision of the surrounding wor ld, both outer and inner, which may differ from the standard established by the society. Some may experience delight and euphoria looking at his works, others may feel disgust mixed with fury, but no one will remain indifferent. There is no doubt that Eugene Vardanyan is a new name in the conception of visual art.

I am looking for cooperate with magazines and to sell my works. Feel free to contact me by e-mail.

Interview

He possesses an extraordinary vision and ability to show a different reality, the mystical side of common and natural things. In his works there is much ambiguity, obscurity, challenge, mockery at what is fashionable and belongs to "glamour". Some may experience delight and euphoria looking at his works, others may feel disgust mixed with fury, but no one will remain indifferent. There is no doubt that Eugene Vardanyan is a new name in the conception of visual art.

- Eugene, will you tell us how you came to photography?

Well, when a child I took pictures, I experimented. Then, together with my Grandpa we developed and made photos in the bathroom and I invented all kinds of funny tricks covering some places on the photo paper by toys, alphabet letters and other stuff, and saw what picture could come of it.

- And when did you get down to it seriously?

In 1998 I gave up music and linguistics and turned to design. At that time it was a relatively new area in the Internet - web-design, and working at the outward appearance of the site, in some way or other you have to deal with photos, to create collages and so on. Willy-nilly, but two years later I had to use a camera. It was a cheap "damned" soap-box, as I used to call it, but the pictures I took with it were not bad. Then I got a professional camera and I transferred to a significantly different level.

- I know, you had to make a hard choice then between your relationships and photography, didn't you?

Yes, I had to part with my first wife when I started to deal with artistic erotic photography. It's a long story…

- Did you get any special training for it?

No, I learned it myself. Now I am constantly being asked to give master classes, I was invited to a University of Culture to teach Commercial and Artistic Photography, some want to be my pupils, and so on. But I don't feel like doing it, for the time being…

- What are your pictures about?

They are about life. About me. They are part of my life. They are about what I feel, what I miss, what I love and hate. They are about the beauty of an instant which stood still in the picture, a piece of the past which will not be repeated. Very many people in my photos used to share with me some periods of time, living these moments together. These people are still close and dear to me. It's possible to say that my pictures are about everything, because among them there are ordinary artistic portraits, genre shooting with spectacular plots, social attitude to culture, mockery at the "glossy glamour", morbid thoughts of a schizophrenic and revelations of cheap prostitutes. If you see a human being in my works, look first of all at his face. I do pay much attention to faces, you can get all other feelings through them.

- You show few landscapes, mainly people, don't you?

Yes, I prefer to work with people, I like their emotions. Nature is too good and beautiful, one should simply admire it.

- Will you speak about your shootings?

It's always an unpredictable process. Everything depends on a person, if the model turns out really interesting, the shooting will be interesting as well. The final result depends not only on the photographer, but also on the model herself, on the extend she will be able to reveal herself in the picture and accustom herself in the role. The aim of a photographer is to help her to do it, but it requires time and money, so very often the alliance of the photographer and the model may last for months, eventually creating wonderful pictures.

- Will you tell us about your famous "bathroom series"? How did it all begin? I know that many photographers tried to repeat what you started. Actually the symbol of a bathroom has been fixed in people's mind as an element of the other world's power, taking into consideration the stylistics of many of your works.

During my creative shootings I try to use not only my abilities but the secret thoughts and desires of the person I am taking pictures of. The subject of the shooting very often depends on these images. I shot a small series about death and I made an arrangement with a model. I felt like realizing a complicated plot in the bathroom, under the water. The complicacy of the picture consisted in the attempt to make it without computer processing. The girl wanted the blood to be genuine, she wanted to be really wounded, but I managed to persuade her not to do it.

For this shooting I used the petals of pomegranate hibiscus tea and one halogen lamp 500 Wt. The aim of the picture was as follows: the girl was supposed to lie under the water, the water was to be of the color of blood with the petals on the surface. After this shooting I was bombarded with questions about what I used to color the water. I came across the fact that pomegranate hibiscus tea can color even cold water when I was taking pictures of an ordinary still-life, but it takes some time. I poured warm water into the bath and put a whole package of this tea into it, and half an hour later the water gradually acquired the shade of pink. Then the color became more saturate, slowly becoming red. Then red became crimson. A few hours later the water was nearly black. We were busy with it for half a day, the model spent almost two hours under the water. It was one of the hardest and the most mystic of the shootings of mine. We made very many shots, and after each diving it took the girl several minutes to come to herself, she was coughing, sneezing and gasping for air. Every time water penetrated into her nose, but it was impossible to hold her nose. I remember running all the time to the kitchen to bring her water. The bathroom is small, and the lamp of 500Wt warms the air as a fireplace. The heat was unbearable. And diving again, a few seconds of shooting, then a 15 minutes' break to recover your breath, to have a smoke, and back under the water. At the end of the shooting the model could not light a cigarette on her own, and when we were done I had to drag her out of the bath for she wasn't able to get out of it herself. All the next day she was fast asleep and didn't even go to work - she co uldn't wake up. It was like a kind of regeneration. Death and coming back to life. Water as a conductor between these delicate borders, an endless stream of information And I stopped it in this picture - "Image of You". (http://www.art-ev.ru/2005/001.jpg)

When she dived she stayed motionless under the water, and the water with the petals moved, making oily stains of different colors on the surface. It should be mentioned that out of quite a number of similar pictures the front shot of this shooting happened to be the only one which had such unusual stains. In all the other shots they are not seen. I don't know why it turned out this way, just mere mysticism. Well, as for the title, how I got it. There is a singer, Alison David (http://www.alisondavid.com), it so happened that before the shooting I was listening to her composition "Image of You" and I liked it very much. The atmosphere during the shooting and in the shot strangely coincided with the wave of this composition. So, if you look at this picture and listen to this song you can experience an incredible range of emotions which are impossible to be e xpressed by words.

So, I could say that this picture became the beginning of my "bathroom series". The photo turned out to be extremely beautiful, vivid and bright. During this shooting one more picture was taken, "X's and O's" (http://www.art-ev.ru/2005/006.jpg), as if against this beauty - gloomy and fearful. But if you look attentively at the hands, at their porcelain and pure contrast in comparison with all this gloomy vision, then you realize you will be scared if the hands are taken away from the picture. Well, a puzzle squared. That's what I like.

- Eugene, many people are under the impression that you like to torture your models. Is it true?

No, it's not true. The model herself defines the level of her endurance and she can stop any moment. Actually, the work of a model is a very hard physical labor and it is not always a funny picnic as it may seem. Not everyone is able to stand in an awkward position for several hours when all your muscles are strained, and it takes lots of efforts. It's a mistake to think that a nice photo on a cover or in a magazine is a result of a ten minutes' photo shooting. It takes you a long time before you manage to get the necessary foreshortening, pose, mood, emotions and so on, and you may need up to one hundred and more shots of the same plot, and then the photographer will choose one which is the best and a few which are very good.

- How do you find your models?

I hardly look for them. They always find me themselves, very many people want me to take pictures of them. But I don't have enough time to work with all of them.

- Is there any criterion of choosing models?

As a matter of fact, no. What really matters is an interesting, vivid and emotional person. And, of course, the person should not be shy because getting accustomed to the camera takes time. The deeper the person wants to reveal himself, the better the picture will be. Acting abilities are really important here, if it is necessary to perform a complicated image, to enter into a role.

- Almost everybody who looks at your works has got one question - why is it so gloomy? Have you tried to take pictures of something more cheerful and pretty?

Certainly, I have. I like it too. And I try to find beauty in the most unexpected places, where nobody will ever look for it. Why is it so gloomy? Perhaps it depends on the conditions under which creative people have live and work, and also because somebody must do it. It's rather not my works that are gloomy, this is the way we ourselves are, those who look and notice. Visual art is like a mirror - everyone is able to see in it what he wants and what he is ready to see. But as for the style - yes, I like this trend, "darkwave", alternative Gothic, pank glamour, kind of street and porch aesthetics, so to say.

- Which of the famous photographers do you like?

I like the work of Ian Saudek and Peter Witkin. There are also plenty of different artistic photographers whose works I like. Each of them has his own style, different visions and the form of material presenting. Saudek's works made a certain influence on my early works, striking me with their concept and play of colors. When I looked at their works I found there a lot of things having much in common with the way in which, to my mind, the process of visual material presenting should be realized.

- Would you like to be like them?

Absolutely not. Eventually I developed my awn recognizable style which is absolutely different from these two amazing persons whose works once taught me to see. Nevertheless, we have quite a different approach to photography itself.

- Well, thanks a lot! We can only wish you further creative successes and the works of the same remarkable nature!

All works are on sale. If you are interested with any work, please contact the author.